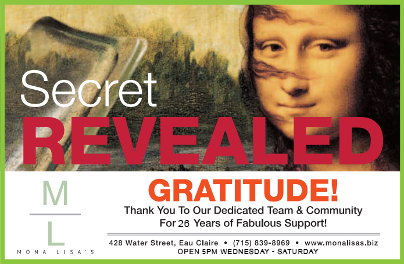 Established in 1994, Mona Lisa's is located in the Historic Water Street Business District. We serve an ever changing menu inspired by the seasons. Our passion is for good, healthy food and personal well-being.
Join us Wednesday through Saturday from 5pm to 9pm.
Questions? Give us a call at 715-839-8969.
We look forward to seeing you soon!