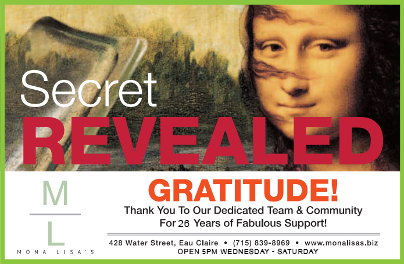 PLEASE READ THIS IMPORTANT MESSAGE
Many industries, including the restaurant industry, were turned upside down due to the pandemic. In order to protect our staff and provide a living wage; we have instituted an 18% service fee (living wage fee) to all in house guest checks. Take out and curbside tickets will have an automatic 12% service fee applied.
The service fee (living wage fee) is applied to provide a living wage to our staff. 100% of service fees (living wage fees) are used for payroll and employee benefits. In lieu of the old tipping system, this system provides a wage to all employees that they can rely on for a more steady income.
Should you choose to leave an additional tip, all tips will be pooled among employees from early morning prep cooks, dishwashers, line cooks, servers, and bartenders, and to hosts. We value each employee as part of our team and genuinely believe this newly implemented system if the future of our industry survival, or at least ours.
Thank you for your support of our locally owned and operated restaurant, TOGETHER, WE CAN!